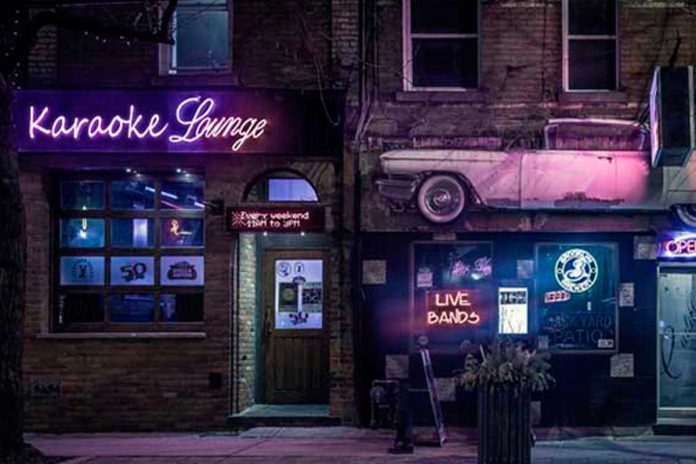 We recommend that you read this article carefully because if you are truly going to make an economic investment in opening a new business like a Karaoke, it is important that you understand aspects such as:
Copyrights, do you have to pay more to SGAE (Spain)?
What are the suitable music equipment and microphones?
Should you have songs in multiple languages for potential foreign customers?
Should I or one of my waiters take care of the karaoke? Or can the customers manage it themselves?
All these aspects are very important, and we, from KaraokeMedia, want to provide you with the keys to make your business a complete success. We believe that the best format to do this is through text, as it allows us to share links and recommend products with you, future karaoke managers, always with the best brand, OkeBox.
Now, let's go for it!
Karaoke is undoubtedly an attraction for any business that wants to generate additional income, thanks, among other things, to its power of retention and entertainment in the general public. Its great entertainment appeal among friends, family, and groups prolongs significantly the stay of our customers in our establishment. So, if you are thinking of setting up a profitable karaoke, keep reading…
While it is true that this form of entertainment has been around for quite some time, it is one of the few activities or pastimes that never goes out of style. It is proven that wherever there is a karaoke, there are always people enjoying it.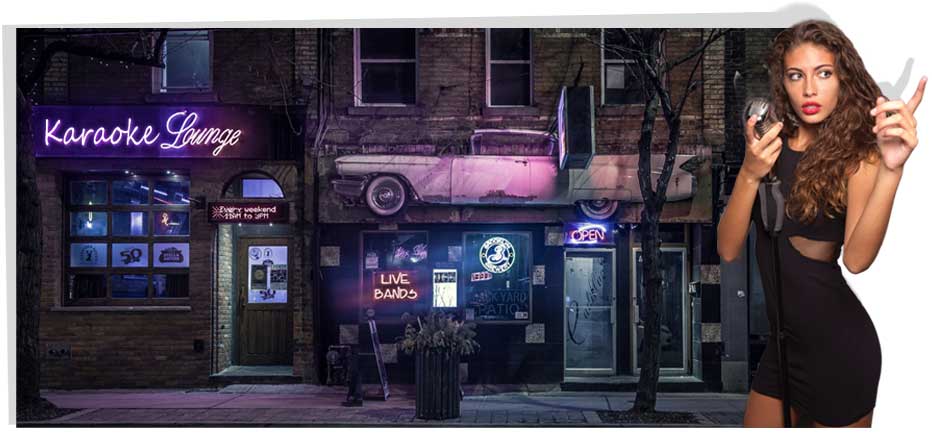 Is it expensive to install a karaoke system for my bar, restaurant, or hospitality business?
Not at all! If there's one thing that's affordable in entertainment systems nowadays, it's karaoke. With just a simple computer and a legally licensed song catalog, you can enjoy this lucrative activity in your venue.
We will guide you step by step on everything you need to set up a karaoke system for your bar, restaurant, or any other entertainment and animation-related business.
What do I need to set up a karaoke system in my bar, venue, or nightclub?
Necessary equipment:
A computer (can be a laptop or a desktop).
A pair of wireless microphones.
A sound mixer and mixing table.
2 or more professional or semi-professional speakers.
Software and tracks (karaoke songs):
A professional karaoke software. Discover our professional Karaoke program here.
List of karaoke songs, available in various languages.
Alternatively, a set that includes an amplifier, microphones, and songs, such as a karaoke machine like Okebox
License required to open a karaoke.
Taking care of this aspect will be the first and most appropriate step we can take before starting our karaoke business.
Within the legal aspect, we must consider the following factors:
The square meters of the premises, maximum capacity, and the number of monitors (televisions) we will use to broadcast or reproduce karaoke videos. In this link to the official SGAE website, you can find more information and choose the license that best suits your business. It is important to take this point into account as we may face sanctions for copyright infringement simply by not being well-informed about this crucial aspect.
A laptop or desktop computer can be more than enough.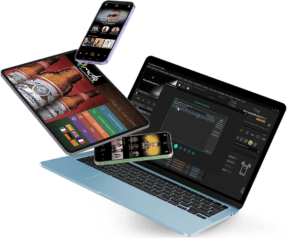 Until some time ago, it was very difficult to set up a professional karaoke system on a budget as it required the purchase of expensive equipment to have a complete system that could provide this service in a pro or semi-professional way. However, KaraokeMedia made it possible for us to have a fully functional karaoke system with just a user account and a home or laptop computer, ready to use in a few minutes.
Learn more about our professional karaoke software in the following video where we explain how to configure some important parameters of our software step by step, such as adjusting the pitch of a song or managing customer request lists.
What microphones are best for karaoke?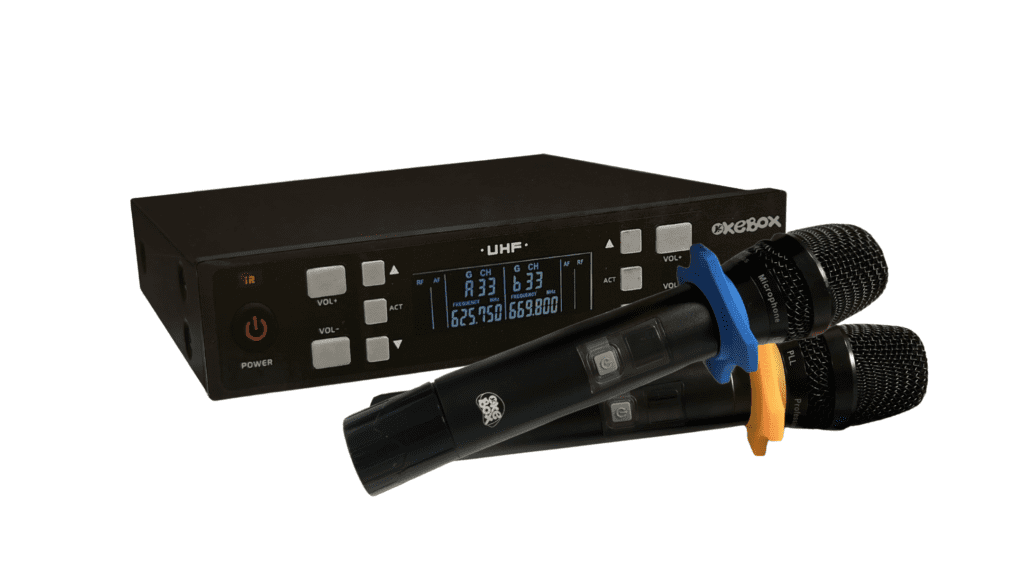 Within the realm of microphones, we can find a wide and interesting range of products, and depending on the professionalism and audio quality we want to provide for our karaoke system, we will have to choose between state-of-the-art microphones or more conventional and affordable ones.
The first thing we should learn before buying a microphone is to distinguish the different types available. For our activity, we should choose a microphone designed for vocalists, as mistakenly purchasing other types of microphones meant for choirs or orchestras is possible.
Furthermore, we should ensure that our microphones are designed for stage use, as there are also microphones for professional studio recording or broadcasting, which are much more expensive.
If we want to refine our choice further, we can select the type of sound we wish to obtain, such as warmer, cleaner, or a combination of both. However, this last characteristic does not affect the accuracy of the purchase but rather the sound style we want to project through our speakers.
Lastly, it's worth mentioning that for a karaoke bar or pub, the microphones should be wireless, as we will encounter many situations where our customers will share microphones and appreciate the freedom to move around our establishment.
In the market, you can find a wide variety of reputable microphone brands, such as Shure, LD Systems, and many others. At KaraokeMedia, we use several brands, and depending on the level of quality required for each installation, we use different models. For example, the microphone shown in the top photograph is our wireless microphone from the brand Okebox. You can purchase them here.
Download or Buy Karaoke Songs Online.
Do you want to check the quality of our songs beforehand? Below, we have provided a complete song for you to listen to.
Undoubtedly, for us, the most important aspect is the musical quality. It's of no use to have the best karaoke venue if your tracks lack sound and video quality.
At KaraokeMedia, we are fully aware of this aspect. With just one user account, we guarantee quality, and most importantly, regular updates! Did you really consider setting up a karaoke without having all the latest song releases?
You can check our song list by downloading our free karaoke program, KaraokeMedia Home, and try it out for 30 days with no obligation. After this trial period, you can continue using it for only 9.95€, taxes included.
For more information, visit our Karaoke Media homepage.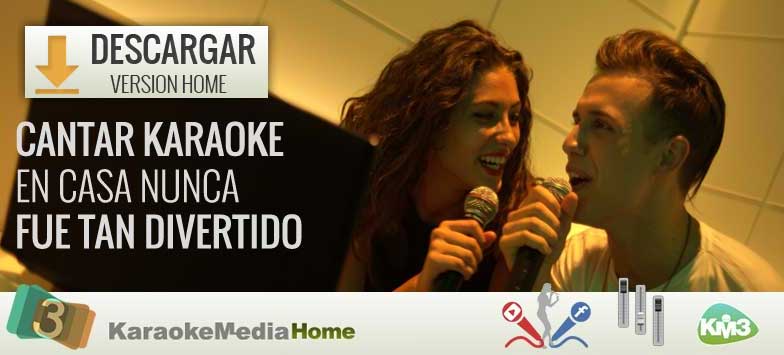 Do you have any remaining questions?
If you still have doubts about how to start your own karaoke business, we link you here to our comprehensive guide on buying a karaoke system. We only recommend reading it if the options provided in the previous text don't fully meet your needs, as the guide offers "a little more of the same" but with a different approach. However, it also contains valuable information that shouldn't be overlooked by any entrepreneur.