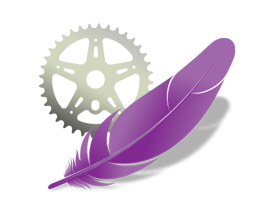 Lighter, more functional
The new improved version of the karaoke program offers improved performance and ease of use, being faster in all its internal processes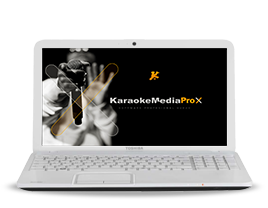 Constantly updated
KaraokeMedia Pro X Professional is constantly updated in the background with all the latest karaoke news on the market that we produce ourselves every day.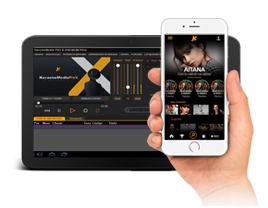 Your catalog in the cloud
Your customers will be able to view the complete list of all your tracks from the comfort of their hand from the Karaokemedia Listings app.
KaraokeMedia Pro X
THE PROFESSIONAL KARAOKE SOFTWARE MOST CHOSEN BY BARS, PUBS AND NIGHTCLUBS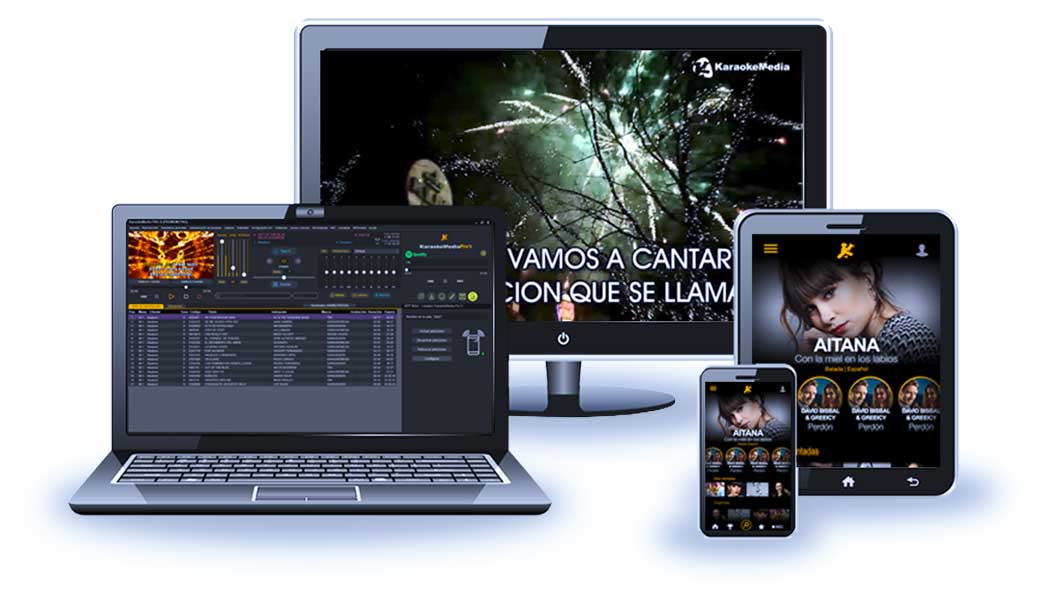 PROFESIONAL KARAOKE
KaraokeMedia Pro X software more than meets the needs of any party venue. It is perfect for hotels, nightclubs, discos, campgrounds, etc…
The program KaraokeMedia Pro X is created with the experience of more than 20 years in the world of karaoke applying all our experience and adding that of more than 3,000 managers and KJs of karaoke rooms around the world who advise us and send us their needs daily.
All professionals who have tried it highlight its functionality that together with its advanced graphical interface will end up convincing any professional manager of any party room.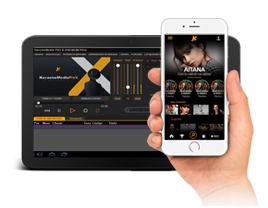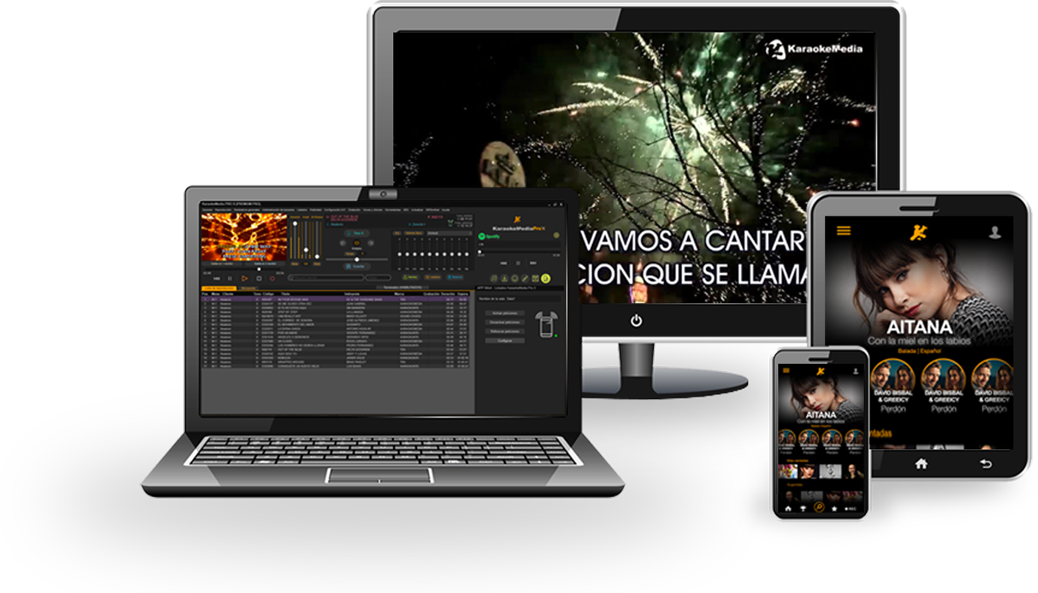 100% FUNCTIONALITY
We have taken very seriously the proper functioning of the new KaraokeMedia Pro X, focusing above all on the operation of the program so that the user experience is completely reliable avoiding unexpected errors that can ruin your event or party.
In addition, our karaoke software includes extra features such as:
Search, download and play any song instantly and without distractions.
Adjust the tone of the song to the client's taste.
Advanced ambient music management.
Automatic notification of next client through playback queues.
PREMIUM PRO ACCOUNT
Forget about paying thousands of euros for karaoke song collections.
With the Premium Pro account you will be able to access our entire karaoke catalog 24 hours a day without time limitation, with all our karaoke songs in exclusive KM3 format with the highest sound quality, the best HD vector graphics and our exclusive TopQuality painting, which includes KaraokeMedia and other associated brands, currently with +20,000 songs available.
Your Premium Pro account includes:
Legal licenses for Karaokemedia's Professional catalogue.

More than 20,000 songs in 7 languages ​​of the highest quality and in KM3 format.

Weekly karaoke news with automatic download.

Direct technical service by phone, telegram or mail.

Additional license for App Listings Karaokemedia PRO X. For your customers to order songs without listings, directly from their mobile.

2 Karaokemedia terminal licenses.

Without limits. 24 hours a day. Possibility of OFF-LINE mode.

Continuous negotiations for the acquisition of new extra catalogs.

It does not include a recording module, for that you need the Premium Pro REC account.
With your Premium Pro account you can use the leading software on the market for free, such as Karaokemedia Pro X and Karaokemedia Room
You will need a Premium Pro account to be able to use your purchased OkeBox software licenses (No Recording).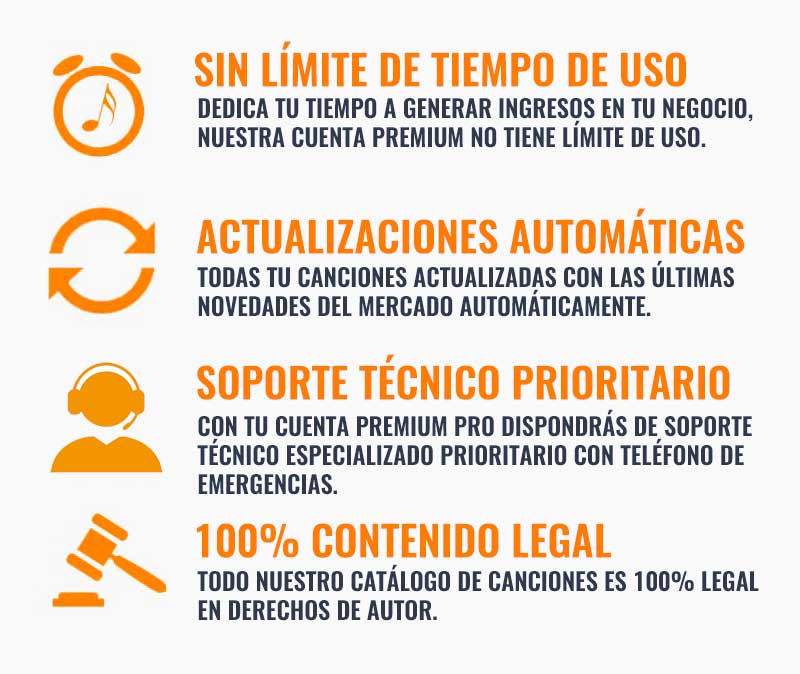 All Premium Pro rates per computer
With monthly and yearly modes. Our premium pro account with more than 20,000 songs available in more than 7 languages. Professional technical support by phone, private telegram group and email.
7 DAY LICENSE : Do you need a complete karaoke solution to organize an event or do you want to fully test the Premium Pro account? Get a full license for 7 days for 49,90 euros.
7 days
€
49,90
7 Days - 1 computer
One-time payment
No monthly fee, for 7 days after contracting