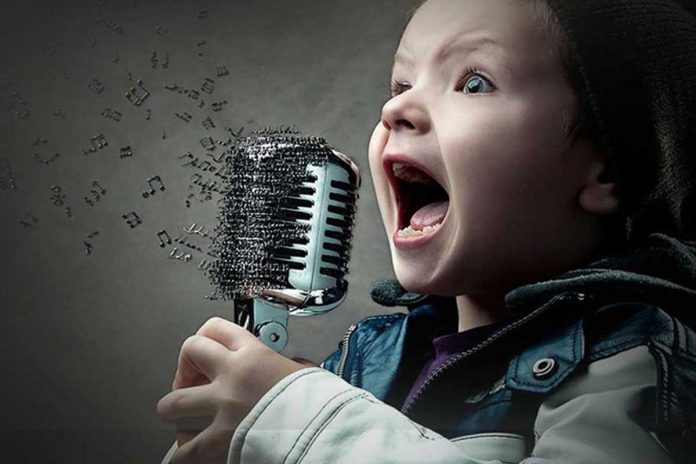 Karaoke Online vs professional karaoke programs
Today on our blog, we bring you a very interesting article about how to sing our favorite songs in karaoke, as there are many differences between one format and another, each with its pros and cons. Welcome to our article: Karaoke Online vs. Karaoke Programs.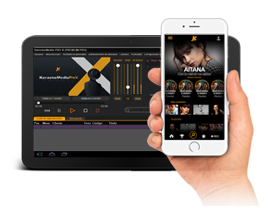 The Karaoke Song and Its Characteristics.
Before we dive into the topic, I find it interesting to first explain what a karaoke song is, just in case there's anyone out there who hasn't come across one in their life yet! But let's keep it simple:
Music or audio, also known as a track or audio

The sound part of karaoke, undoubtedly, personally for me, along with the clarity of the lyrics, is the most important aspect. It's nothing more and nothing less than "what sounds," the audio, the sound, or however we want to call it, with the significant difference that this audio excludes the artist's main vocals, leaving the stage open for you, our karaoke singer.
Vectorization, coloring, and synchronization of karaoke lyrics.

The lyrics are, as the name suggests, the text that will be colored as we sing and progress, no more and no less. It can have different fonts and various fill colors, thicknesses, and will always be synchronized with the audio.
The video or background images of the karaoke

In this third and final part of what a karaoke song is, we can come across two very different options. There's a world of difference between displaying a cool video in the background of our song and showing a fixed solid color or five rotating images all the time. It's clear that a high-definition and moving video will always create a more lively and colorful atmosphere, immersing us much more into the song than a plain and dull color like the ones found in older karaoke formats. I believe there's not much more to explain in this aspect.
The benefits and drawbacks of singing Karaoke Online.
Once we have seen what a karaoke is and its different configurations, we can now explain in more detail the differences between online karaoke and professional karaoke.
Obviously, the first benefit we can get when looking for free karaoke on the web is that we can start singing immediately by simply pressing play. In this sense, karaoke has also made its way to YouTube thanks to many internet users actively contributing by uploading videos in this format, thus enriching this social network endlessly.
On the other hand, we can say that these songs will suffer from mediocre to poor quality in most cases, and of course, there will be advertisements, so if you are a karaoke enthusiast, this may not be your best option.
Other negative points to highlight are that obviously, you need an internet connection to sing, and the faster, the better, as you may encounter interruptions during the song that could ruin our performance.
Karaoke Software and its functionalities.
In this aspect, the truth is that there are more pros than cons, as if we consider downloading karaoke songs directly to our computer, we can enjoy them without any problems or setbacks. Let us explain the reasons:
Programs for amateurs or less developed.
On the web, we can find a multitude of options to sing on our computer in a home setting and for free. However, these programs have significant limitations, especially in terms of quality, as they do not allow adding background video, and the audio quality leaves much to be desired. Moreover, they still use outdated karaoke formats like KAR or MIDI, while professional programs have made remarkable advancements in this aspect, especially with the arrival of the KM3 format.
Professional programs, recommended for karaoke businesses.
Fortunately, we also have professional options, and the best part is that they are within reach of any budget in their premium versions, such as the KaraokeMedia software suite, undoubtedly the best choice if you want to enjoy high-quality audio, high-definition HD background video, vector-colored lyrics, or pitch adjustment for all songs, among other features. It is undoubtedly an option that you can start enjoying from today by accessing its download section and downloading its professional version, KaraokeMedia Pro X, for pubs, clubs, or karaoke rooms, or its free program version, KaraokeMedia Home, if you want to set up your own karaoke at home.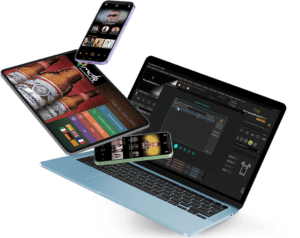 In both programs, you can enjoy the exclusive and patented KM3 format, which, unlike the old KAR or MIDI formats, delivers exceptional video and real sound quality. The best part is that the file size of a song is only about 5 MB. Is it magic? Find out for yourself by visiting the section on the best karaoke format and discover it.
Of course, we've left many functionalities unmentioned, but we encourage you to download any of the software versions and try it out for yourself.
In conclusion, we can say that free online karaoke has its advantages, and professional karaoke also has its merits. Personally, I prefer the desktop version as it allows me to create my own playlists locally and have my own songs in KM3 format, ensuring that I always have karaoke wherever and whenever I want.
Songs from our online karaoke catalog.
Below, we present the section where we will be adding songs from different genres such as rock, Latin pop, ballads, 80s hits, but not just any quality, but with the KaraokeMedia quality. And if you want more, you can visit our online karaoke section where you will find many more songs, and where you, our number 1 fan, will be the star of the stage. Until the next article!