A NEW, HIGHLY PROFITABLE BUSINESS ADAPTED TO CHANGING TIMES
It is a modern concept of private multipurpose space, in which users can perform different activities, depending on the model of the machine chosen, with the total security of maintaining the privacy that is now so much in demand.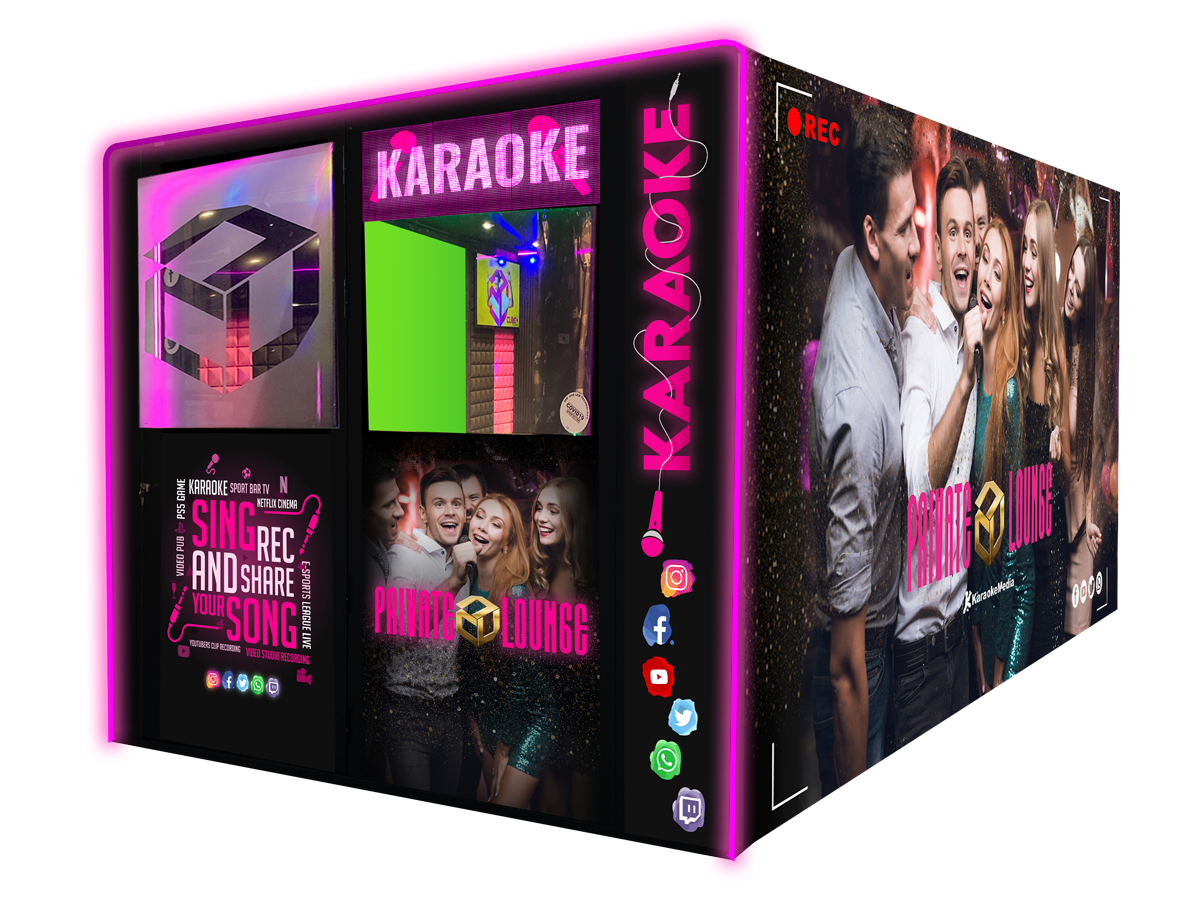 PRIVATE LOUNGE PARTY KARAOKE


PRO
The best-selling, complete and recommended version of the Party Karaoke model. Enjoy the private space for karaoke parties with much more advanced options.
– Karaoke Party
– Videoclip Recording
– Disco Room
– Soundproofing
– Outdoor advertising screen
– Air conditioning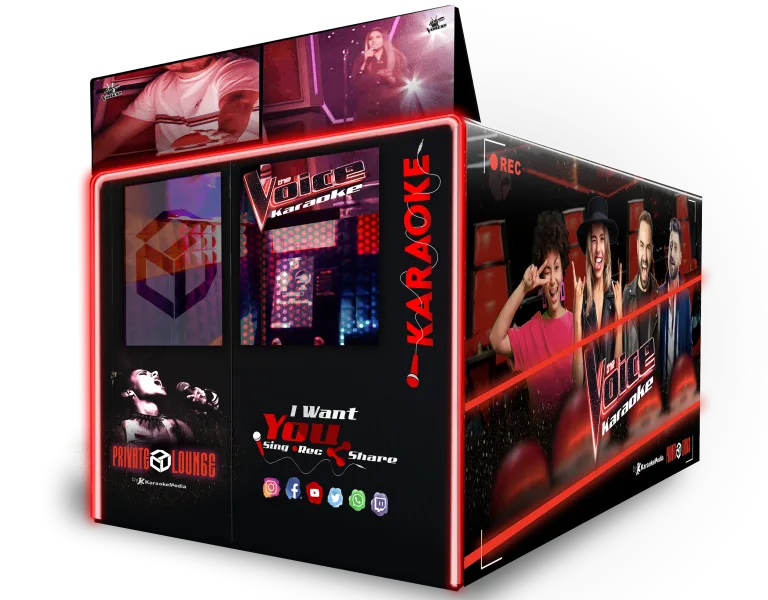 PRIVATE LOUNGE PARTY KARAOKE


THE VOICE KARAOKE
The new 2023 project of KaraokeMedia. A exclusive Private Lounge model. With the license of the most famous musical Talent show in the world. Limited edition.
– Themed seats
– Table with electronic push buttons
– LED decoration, and neon "The Voice".
– Recreation videoclip "The Voice".
– Outdoor advertising screens
– Themed exterior