Spanish Pop Karaoke is very popular in Spain and around the world. In this article, we present you with a list of the best karaoke songs in Spanish, which includes classics and recent hits. We will also share tips to enhance your vocal skills and show you different platforms to enjoy Spanish Pop Karaoke. Get ready to sing your favorite songs in Spanish and have a blast like never before!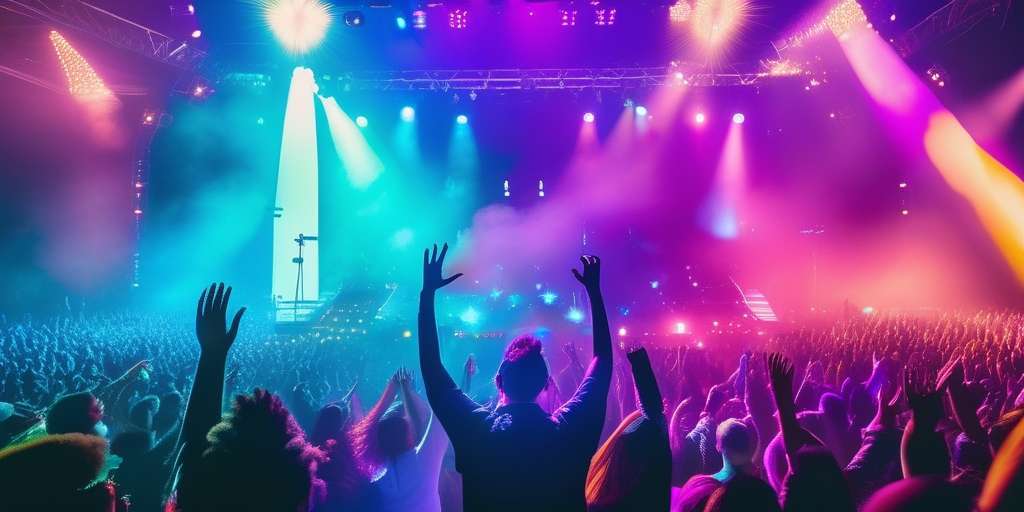 Complete List of Spanish Pop Karaoke
The total duration of the list is approximately 7 and a half hours.
List of Spanish Pop Songs:
Rosalía – Despechá
Shakira y Raw Alejandro – Te felicito
Sebastian Yatra – Tacones Rojos
Vicco – Nochentera
Zzoilo & Aitana – Mon Amour (REMIX)
Pablo Alboran – Saturno
Antonio Orozco & Alejandro Fernandez – Estoy Hecho De Pedacitos De Ti
SloMo – Chanel
Rigoberta Bandini – Ay Mama
Aitana & Nicky Nicole – Formentera
Antonio Orozco – Entre Sobras Y Sobras Me Faltas
Aitana – En El Coche
Aitana – Con La Miel En Los Labios
Rosalía ft. The Weeknd – La Fama
Camilo & Evaluna Montaner – Índigo
Manuel Carrasco – Uno X Uno
Aitana – Vas A Quedarte
Tanxugueiras – Terra
Tiago Pzk, Lit Killah – Entre Nosotros
Camilo, Alejandro Sanz – NASA
David Bisbal – Tu Me Delatas
Morat & Danna Paola –
Enrique Iglesias & Farruko – Me Pase
Alex Ubago & Amaia Montero – Sin Miedo A Nada
BLAS CANTO – VOY A QUEDARME
Malu – Tejiendo Alas
Carlos Rivera – Como Pagarte
Sebastian Yatra & Ricky Martin – Falta amor
David Bisbal, Luis Fonsi – Dos Veces
David Bisbal – Amor Ame
Ricky Martin – Disparo Al Corazon
Antonio Orozco – Mi Heroe
Malu – Deshazte De Mi
David Bisbal – Digale
Pablo Alboran – Solamente Tu
Estopa – Como Camaron
Pablo Lopez – El Mejor Momento
Enrique Iglesias · Yandel Y Juan Magan – Noche Y De Dia
Pablo Lopez Y Georgina – Te Espero Aqui
Amaral – El Universo Sobre Mi
David Bustamante – Feliz
Pablo Alboran Y Ricky Martin – Quimera
DAVID OTERO & TABURETE – FOTO EN BLANCO Y NEGRO
La oreja de van gogh – Abrazame
IZAL – LA BUENA SOMBRA
Aitana – Telefono
Camilo – Pegao
Coti – Nada De Esto Fue Un Error
David De Maria – Barcos De Papel
2000s in Spanish Music
Iconic songs by artists like Antonio Orozco, Pablo Alboran, and Malu are among the most sung in Spanish pop karaoke. Tracks like "Entre Sobras Y Sobras Me Faltas" and "Solamente tu" are passionately belted out by karaoke enthusiasts.
Groups like La Oreja de Van Gogh and Estopa have left their mark with hits like "Rosas" and "Como Camarón."
Recent and Popular Hits
The repertoire of Spanish karaoke songs is constantly refreshed with recent hits. Songs like "Despechá" by Rosalía and "Te felicito" by Shakira and Rauw Alejandro are highly requested, showcasing the influence of urban genres in the world of karaoke.
Artists like Aitana, Yatra, and Camilo have also gained popularity in the realm of Spanish pop karaoke, with songs that capture the voices of karaoke enthusiasts. Spanish Music Classics
Clásicos de la música en español
If you're more into classics and the 1980s, you can keep exploring the best songs from the 80s to sing in karaoke in Spain. You can also find many more karaoke songs here.