We use own and third party cookies, for the analysis of the user navigation. If you continue browsing, we advice you to accept their use.
OK
|
FURTHER INFORMATION
Know our new format km3
KM3 is a new format, created, developed and patented by the Karaokemedia and Eclipse Productions SL brand in Spain, developed for over four years of hard work of our best computer programmers.



WHAT IS THE NEW KM3?
The new format of karaoke KM3 has come to break barriers in the multimedia field due to its intelligent architecture since its redistributed format , what does this mean? This is a format which gathers from various sources what the user needs at any time separating lyrics, audio and video to put them together again to offer a level of the user experience never seen before in terms of quality, speed and simplicity, it simply does not fail.

Specially designed for professional karaoke as it provides the opportunity to have any song at any time in case you don't have it.
How did we do it?
Thanks to the aforementioned architecture we managed to reduce the size of a song in more than 15 times its normal size from 50 to 100 megabytes in the most popular videos only to 3-5 megs in our KM3 .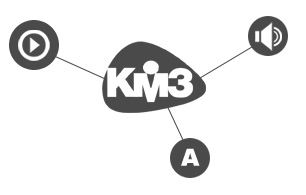 With sound totally real instrumentation, (Our best musicians) mastered and mixed inStudiomedia.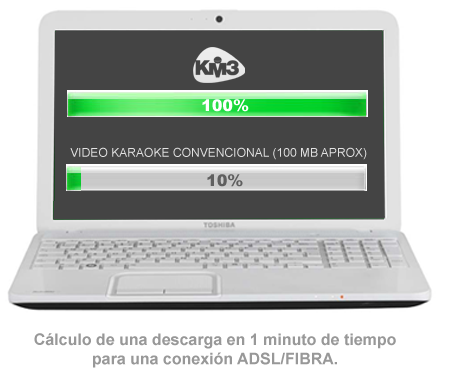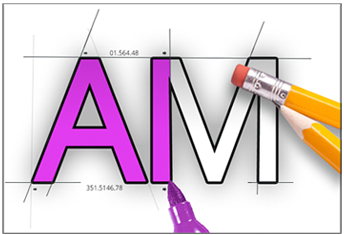 We fought hacking
Each file of KM3 is unique for each customer, this means that a customer can not transfer it to another one via pen drive, email ... or any other telematic means from the usual one. This feature is given by the security code of every file, which is linked to the user license.

Thanks to these measures we can reduce the price of our format to its minimum because each KM3 file which is on the Internet has been legally purchased.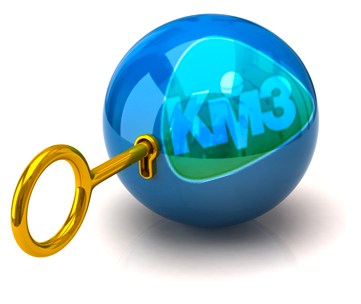 AND HOW CAN YOU PLAY AND GET OUR SONGS IN KM3?
Our format is uniquely designed to be played with KaraokeMedia Home . It would not be possible to take advantage of all its maximized properties and benefits if it were not linked to a robust and professional software as KaraokeMedia in its different versions, Home and Pro.

* Our software is only available for platforms Windows 7, Windows 8 and Windows 10.

ACCESS TO OUR STORE
Discover a huge market of karaoke songs in our format and if you do not already have our program you can also buy them in MP3 playback.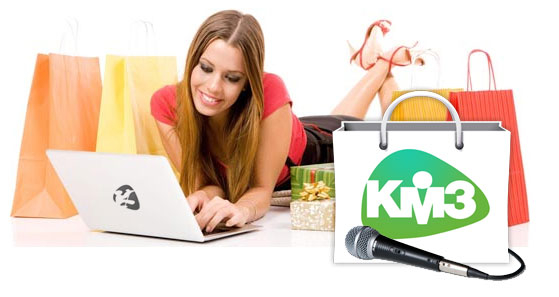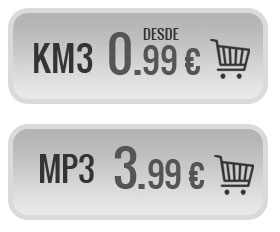 We are a company in the audiovisual sector with an experience of more then 20 years in the world of music and karaoke. We produce our own songs and we develop our software exclusively designed for both professionals and individuals. Thank you for your visit, the KaraokeMedia team.

MORE ABOUT US

KARAOKE NEWS
Subscribe to our newsletter to be informed of all our news ...

FOLLOW US