We use own and third party cookies, for the analysis of the user navigation. If you continue browsing, we advice you to accept their use.
OK
|
FURTHER INFORMATION
Join the Karaoke Party
The new application Karaoke Party is the ultimate guide of karaokes worldwide.
"Available now in Play Store and Google Play"

MUCH MORE THAN A SIMPLE KARAOKE APPLICATION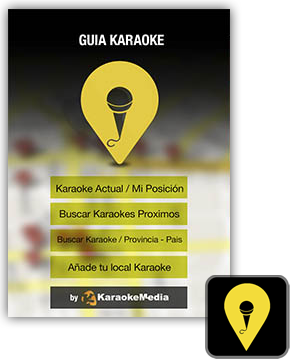 The new application for mobile devices and tablets Karaoke Party "The Ultimate Karaoke Guide" will keep you updated on everything that happens in your city, the main feature of our app is the geolocation through which you can be guided to the nearest karaoke club but not before seeing photographs and a detailed map of your location and the way to be followed.

In addition, if you are the manager of a Karaoke club, you can add freely your local to our guide , such a good chance to have more clients and increase your earnings.
Do not miss it and join us!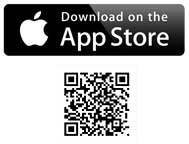 LOTS OF AVAILABLE OPTIONS IN A SINGLE APP, KARAOKE PARTY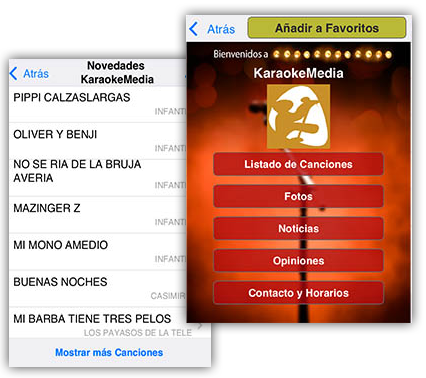 In addition to the options previously described the new app karaoke party " The ultimate karaoke guide" you will be able to access to:
All our complete and updated catalogue of songs.
News and updates on KaraokeMedia and the world of karaoke in general.
Opinions from other users of different Karaoke clubs and from all over the world.
Additional information such as schedules and contact numbers of your favourite clubs.

We are a company in the audiovisual sector with an experience of more then 20 years in the world of music and karaoke. We produce our own songs and we develop our software exclusively designed for both professionals and individuals. Thank you for your visit, the KaraokeMedia team.

MORE ABOUT US

KARAOKE NEWS
Subscribe to our newsletter to be informed of all our news ...

FOLLOW US