We use own and third party cookies, for the analysis of the user navigation. If you continue browsing, we advice you to accept their use.
OK
|
FURTHER INFORMATION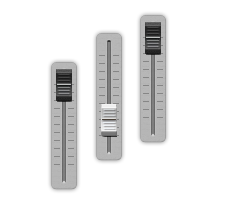 Sound effects
It has a wide range of sound effects that you can easily add to your voice as revert or echo.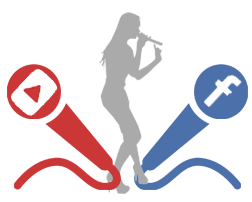 share your recordings
Share all your performances on Facebook or YouTube so you friends can see the artist you are.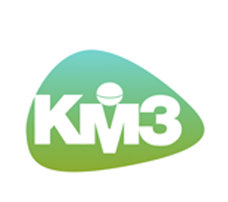 format files in km3
Our KaraokeMedia Home is absolutely necessary to work with our patented KM3 karaoke format compatibility.
Get our free software with 40 karaoke songs
Register our free karaoke software and enjoy our catalogue of songs in video and in high-definition sound with quality vector lyrics for a more convenient and accurate tracking in any screen resolution.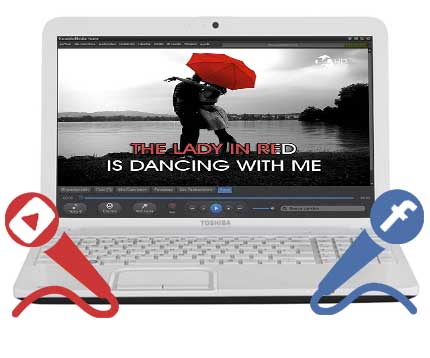 MORE THAN 3 MILLION USERS USE OUR PROGRAM
KaraokeMedia Home is the leading software in the karaoke computer industry. With more than 3 million registered users.
The program is completely free and it has many options that you can easily control thanks to its intuitive interface.

Raise and low the tone of the song, create playing queues, search easily and add the next author while playing the current song.

Everything is possible with KaraokeMedia Home. Do not hesitate, if you are looking for a quick and easy software to use, this is your new software!

KARAOKE RECORDING AND EDITING
Now with our free karaoke software you can share with your friends your songs, due to its option of recording your performances and sharing them on Facebook and YouTube.

Our program also lets you edit and add effects to your audio and clearly improve the quality of the recording and, if possible, mark it "cooler".

It is perfect for organizing competitions and festivals at home as the Home version, as its name suggests, is aimed to cover your home entertainment space as well as to be a multimedia leisure option in a very original and attractive way for your guests.

If you liked the Home version of our program we recommend you to try the Professional version as it will leave you speechless.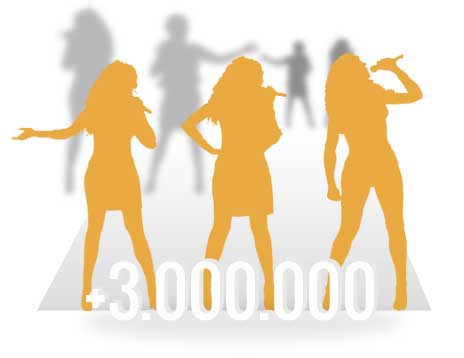 TECHNICAL INFORMATION, SYSTEM REQUIREMENTS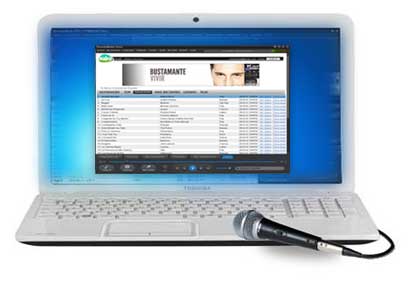 Name: KaraokeMedia Home
Price: Free
Category: Entertainment music software
Editor: Eclipse Producciones S.L.
Official URL: https://www.karaokemedia.com
Download URL: Download
Operating System: Windows 7, Windows 8 y Windows 10
Software Version: 3.7.0.2
File size: 259 Mb
Publication date: 28 / 01 / 2020
CHECK THE QUALITY OF OUR KARAOKES
Here we show 3 of our video demos. When you download our karaoke software for PC, the songs will be the same way and if you register your free copy, you will be able to enjoy all our catalogue.

We are a company in the audiovisual sector with an experience of more then 20 years in the world of music and karaoke. We produce our own songs and we develop our software exclusively designed for both professionals and individuals. Thank you for your visit, the KaraokeMedia team.

MORE ABOUT US

KARAOKE NEWS
Subscribe to our newsletter to be informed of all our news ...

FOLLOW US